Welcome to the World of Oil Lamps
OLD FLAMES LIMITED
Welcome
oil lamp shades
electric lamp shades
oil lamp founts
oil lamp chimneys
oil lamp components
electrical components
electric cable-plastic
electric cable-'silk'/cotton
gas light fittings
oil lamp books
Old Flames-Lamparts is dedicated to supplying you with parts for oil lamps.
Our comprehensive range of oil lamp parts will enable you to restore or make new lamps.
We have over 25 years experience to share with you and will do our very best to satisfy your requirements for oil lamp parts and allied electrical components.
                                     We welcome trade enquiries.
Included in our range of oil lamp shades are the following styles, all offered in different colours:
           Vesta, Tulip, Beehive, Globe/Ball and Dome shades
We have a range of electric lamp shades, including tulip, bell, etched, Banker's lamp, Vianne and flambeau.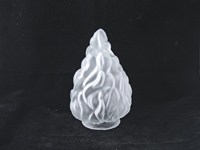 A large selection of electric cable:
3-core cotton covered braided cable in antique gold, gold, brown and silver. 
Plastic covered cable
in 0.5mm. and 0.75mm. in gold, black and white.
We offer and extensive range of oil lamps chimneys with base sizes from 1" to 3" diameter, held in stock, including coloured, cut glass, crimp-topped and flanged. 
The range includes Duplex, Kosmos, Bulge, Gem Pine, Nutmeg, Pixie and Aladdin.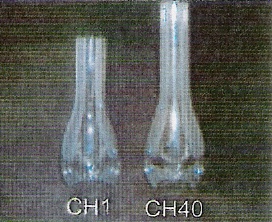 We have a large range of oil lamp founts, made from plain or cut glass, available in many styles and colours.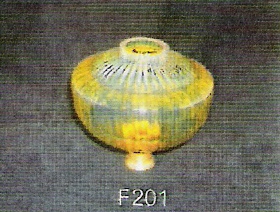 Brass component oil lamp parts include: 
Burners and collars: Duplex, Eureka, Kosmos, Nutmeg, Matador, Gem Arctic, Wedge and Hinge
Shade carriers: Flat, Cornice and Ring styles.
Undermounts, Vase screws, Corinthian tops, Reeded tube, Brass spinnings and Step bases.
A large range of wicks and mantles: 
Wicks: Flat and round, suitable for oil lamps and oil heaters - new and obsolete models. 
Mantles:
Oil and gas mantles, hard and soft mantles, suitable for Aladdin, Tilley, Gaz, Petromax and many others.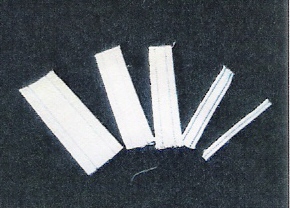 We have outlined examples of our extensive range oil lamp parts;
we also stock parts for pressure lanterns e.g. Tilley lamps and also parts for Aladdin lamps.
In addition we have a wide range of parts for electric lamps and gas lamps.
         Call now on 01252 328844    or    Fax 01252 345495
               To receive your catalogue by email



         email us at info@oldflames-lamparts.co.uk  
   Please include your telephone number to receive a call back.
   (Please note it requires 29MB of space in your Inbox)
To download a copy of our catalogue please click on the following link:  (Please note the catalogue is 40 pages long therefore takes a few minutes to download)



Trade and Export enquiries most welcome.
We should be delighted to assist you if you have any queries or would like to place an order.
                                      Please note:
Old Flames Ltd. reserves the right to change prices and/or specifications of its products without notice or redress to its customers.
PLEASE NOTE:  We are currently updating our product list. Many of the items are made from original tools by skilled craftsmen. It is increasingly difficult to find sources for some products. Prices, especially of metals and manufacturing costs, have been rising over recent years. 
POSTAGE COSTS: We only charge you the actual cost of  postage and packing  or delivery therefore each order will be different.
COMING SOON.....................If you can't wait, please ask!
COMPLETE OIL LAMPS ...... ORIGINAL OIL LAMPS
                                             RECONDITIONED OIL LAMPS
                                             NEW OIL LAMPS
                                             ELECTRIFIED OIL LAMPS